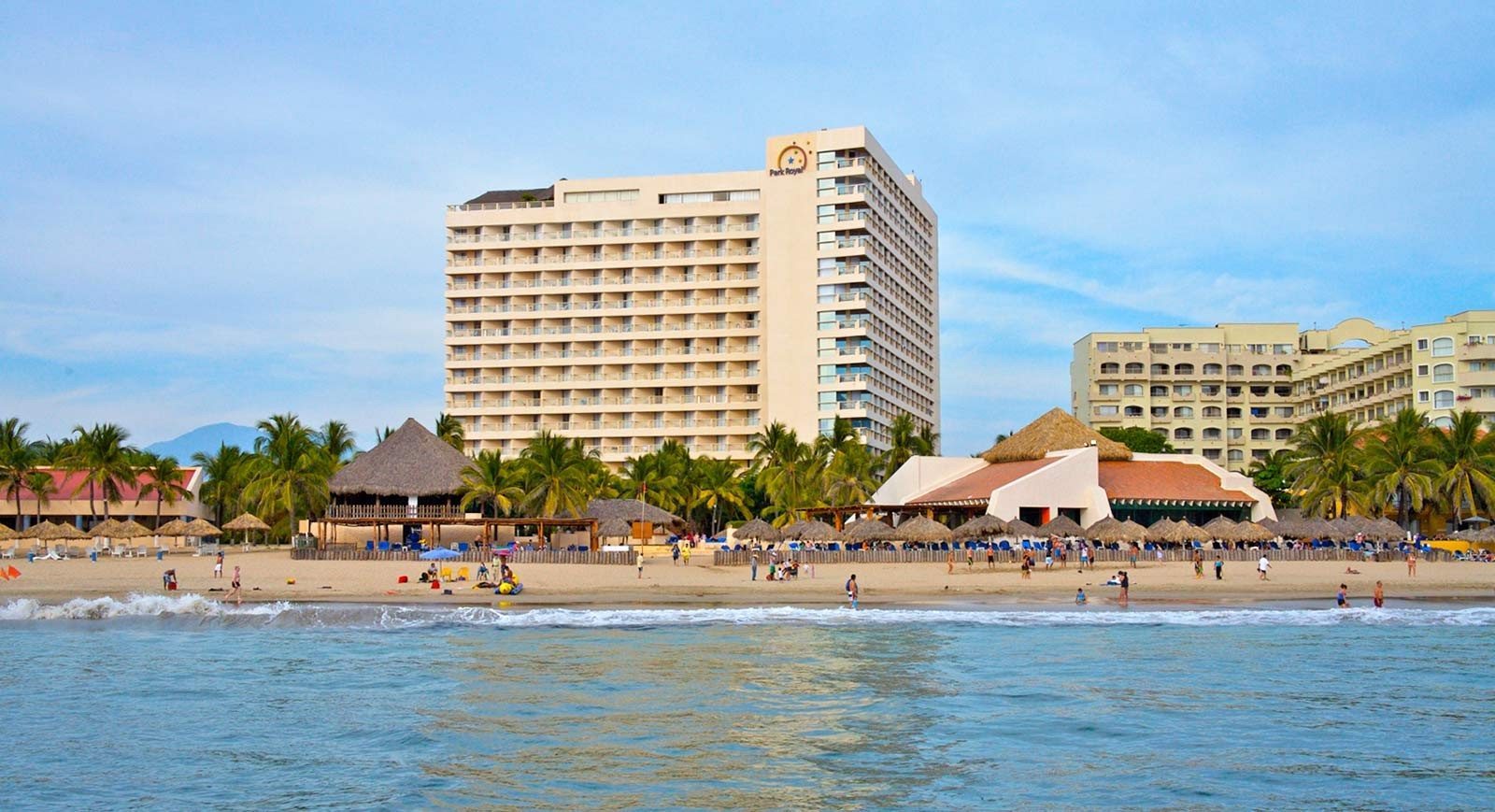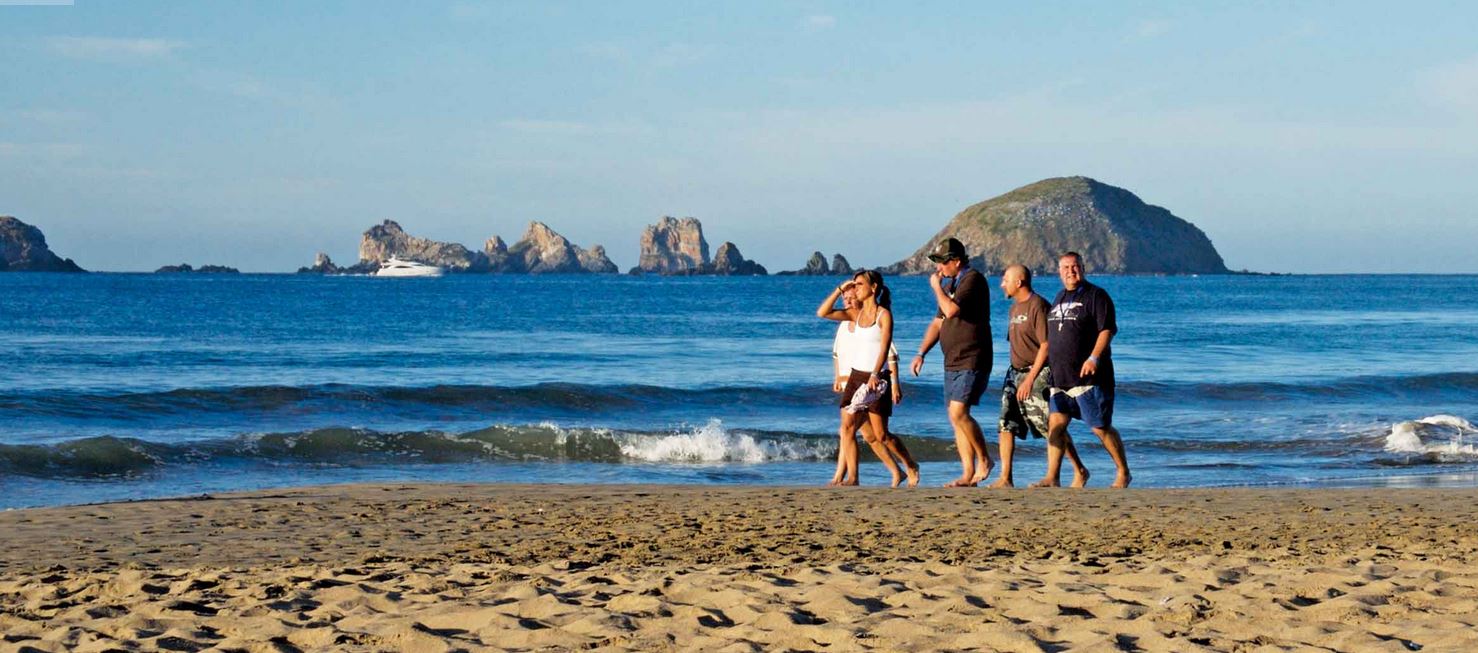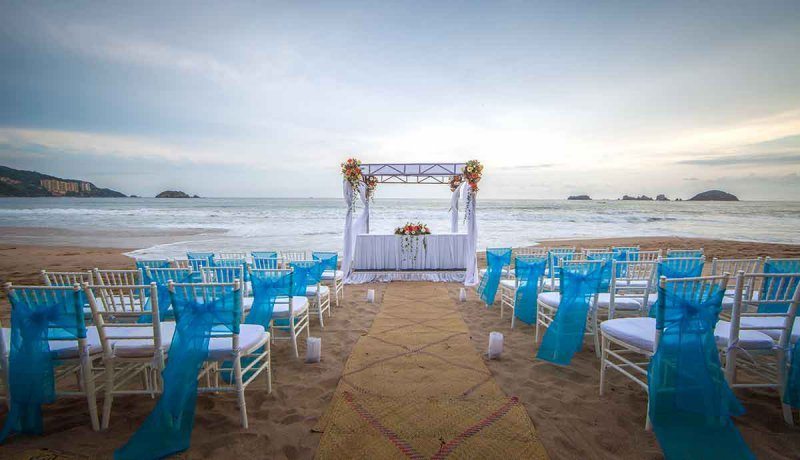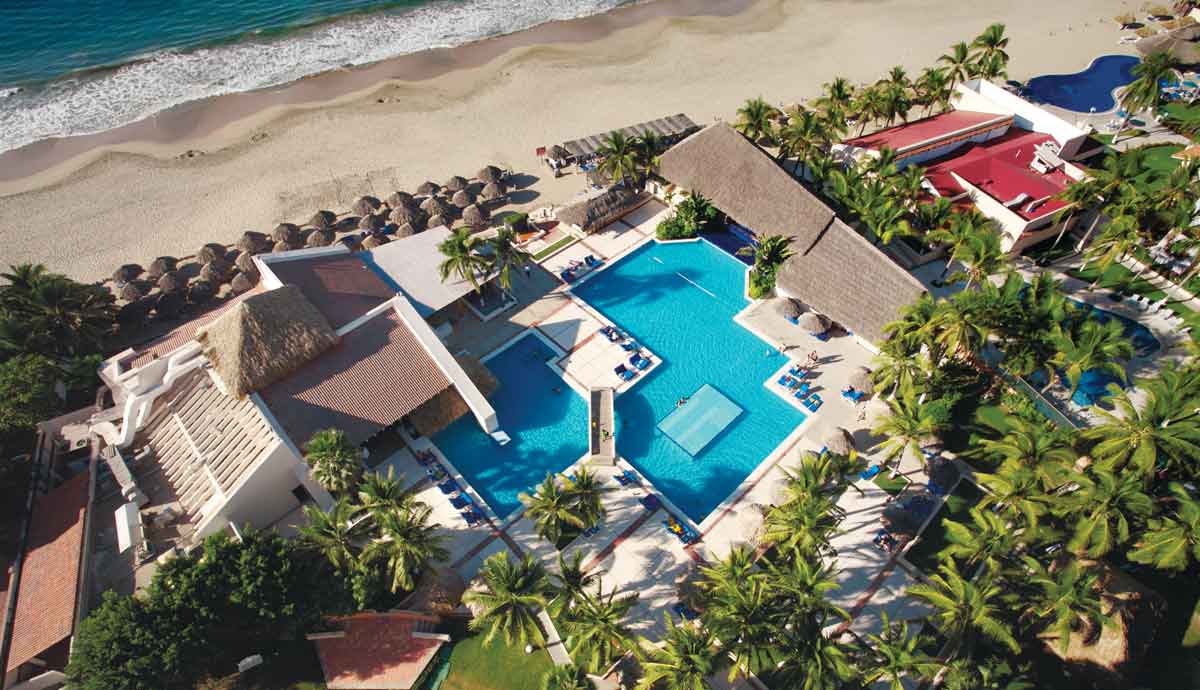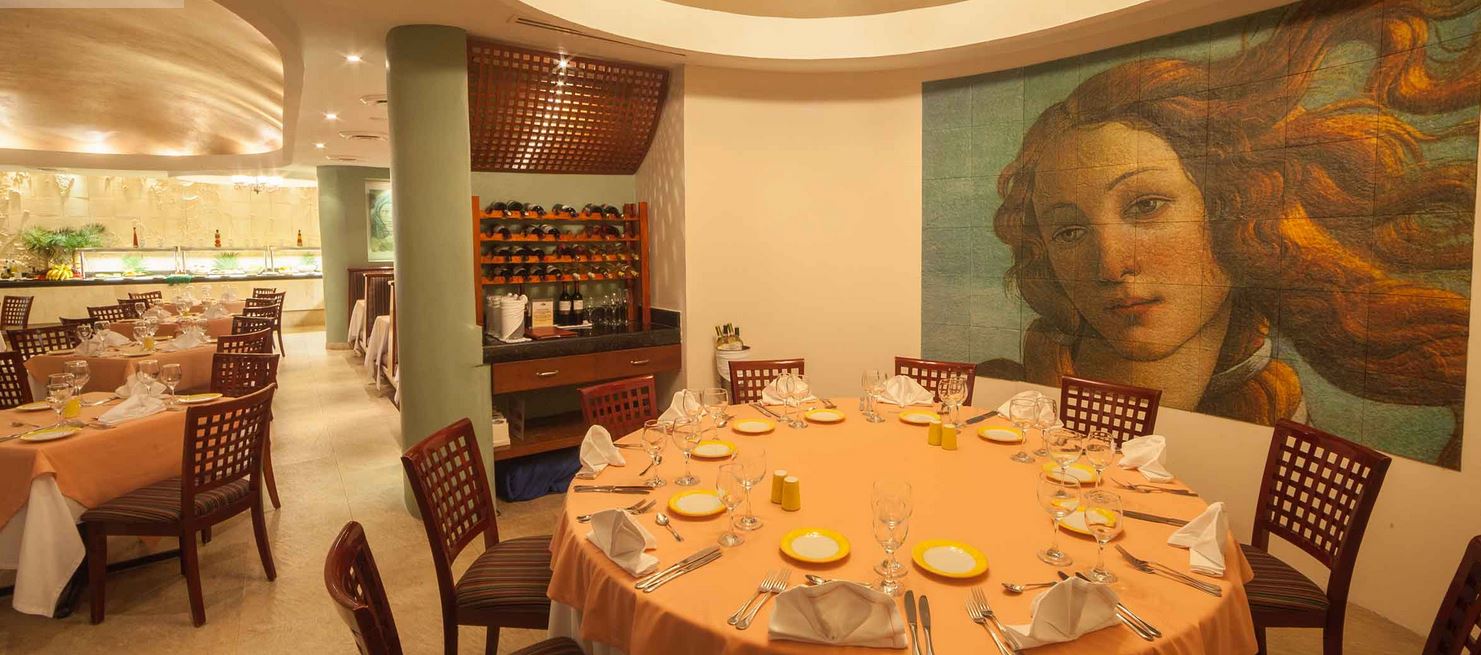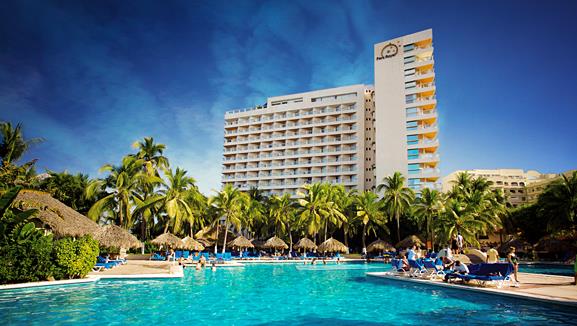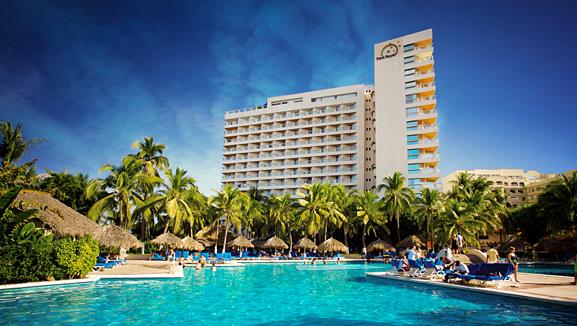 Park Royal Ixtapa, Mexico
Combining charming styles, a great location and an enjoyable attention to detail, this family-friendly Mexican getaway provides the perfect setting for fun in the sun. Relax with a drink at the pool's convenient swim-up bar, stroll along the endless white-sand beach fronting the hotel and indulge in tasteful cuisine at the diverse selection of restaurants and bars.
Resort Highlights

More thoughtfully developed, first rate and tastefully contained, Ixtapa is a welcome relief from your average coastal resort town. Ixtapa is a stretch of hotels along the beach, a marina, and a stunning meeting of land and sea. 10 minutes away, there's a full service, charming Mexican town and the airport just a little further. The Park Royal Ixtapa is at the very center, with 228 luxury guest rooms, three fantastic restaurants and four onsite cocktail bars and lounges. It's on the beach and with a quiet lane of specialty shops and an enormous crafts market just out back.

Within easy walking distance of Ixtapa's hotel district are two championship golf courses, tennis, horseback riding, and miles and miles of beach. Right on the hotel grounds, you've got water aerobics in a magnificently over-sized swimming pool, cooking classes, Spanish classes, beach & pool volleyball, diving, sailing, snorkeling, para-sailing and a whole list of entertainment & activities for adults & kids. These can include bike tours, yoga and snorkel lessons (in the pool), trips to pet the dolphins just up the beach, and sand castle contests!

Ixtapa is minutes away from the quaint old fishing village of Zihuatanejo and the golden beaches of Ixtapa, with modern and luxurious resorts. Zihuatanejo with its colorful shops and quaint cobblestone streets, is just four miles away from Ixtapa where the fisherman is in paradise and the sun lover idly passes the day away. Ixtapa and Zihuatanejo offer an abundance of restaurants to choose from.
Resort Amenities

24-hour front desk
Accessible facilities
Accessible rooms
Babysitting†
Baggage hold
Bell staff/porter
Business services†
Children programs
    Children welcome
Meal Plan Type: All Inclusive
Non-smoking rooms available
    Restaurants

Concierge desk
Elevators
Exercise gym†
Free parking
Game room
Gift/News stand†
Housekeeping – daily
Laundry/Valet service†
    Lounges/bars†
Safe deposit box
Tour/sightseeing desk
Wake-up service
    Water sports

† Fees may apply
restaurants & bars

La Veranda: This restaurant is a focal point for every Ixtapa vacation we host. Meals are of exceptional quality and variety; fresh, piled high and with something for even the most finicky eaters. Some of the best chefs in Mexico train for years for a position stocking our buffet and butcher board with unique, delicious and constantly changing meals. Themed evenings mean dinners always include something different and there's plenty of room for impromptu meetings, and vacation brain-storm sessions. Buffet – Breakfast: 7:00 a.m.-11:45 a.m.; Dinner: 6:30 p.m.-10:30 p.m.

---

El Pescador: A spectacular variety of seafood served to bracing views of the Pacific, El Pescador is the Park Royal's afternoon lunch hotspot. From a beautiful shaded terrace overlooking the sea and the main swimming pool, El Pescador is one of our premier eateries. Always fresh from the sea, the lunch buffet is complemented by an a-la-carte menu that features shrimp, lobster, oysters, crabs and a catch of the day that has inspired entire vacations. Lunch: 1:30 p.m.-4:45 p.m. Dinner: 6:30 p.m.-10:30 p.m.

---

El Italiano: The real Mediterranean never had it so good. Italian specialties are served up a-la-carte and nightly at El Italiano. Carefully selected seasonal dishes complement a rotating menu and they compete with an endless desserts buffet. "La dolce vita" still goes best with plenty of wine and a shot of expresso. Dinner: 6:30 p.m.-10:30 p.m. Reservations required. Service exclusively for guests over 12 years of age. (DressCode: Long sleeves & close-toed shoes required. No shorts, sandals or sneakers.)

---

Lobby Pub:  Sunday and holidays from 1:00 p.m. to 11:00 p.m. Live music from 8 p.m. to 11 p.m. Open: 11:00 a.m. – 11:00 p.m.

---

Chill Out Lounge: Open late, the Chill Out Lounge is the perfect place to make a late night splash, with happening DJs laying out the tracks you love. For adult guests only. Open: 9:00 p.m. – 2:00 a.m.

---

The Moby Dick:  A welcome shady spot on the deck of the main swimming pool, there are plenty of cold drinks, beach views and refreshing breezes. Open:  11:00 a.m. – 6:00 p.m.

---

La Langosta: With tropical music and lots of buzz, La Langosta offers all-afternoon swim-up drinks, entertainment and music from the main swimming pool.  Open: 11:00 a.m. – 7:00 p.m.

---

Snack El Jardin: With tropical music and lots of buzz, La Langosta offers all-afternoon swim-up drinks, entertainment and music from the main swimming pool. Open:  11:00 a.m.-6:00 p.m.
Resort accommodations

Standard Amenities

Air conditioning
Alarm clock
Balcony/Lanai/Terrace
    Bathtub/shower combination
    TV

Cable television
Coffee/Tea maker
    Hairdryer
Safe
    Telephone

Standard Room Garden View: They set the standard in Ixtapa. The Park Royal Ixtapa is well known for comfort, outstanding service and a beachfront location that includes absolutely everything you want in a holiday. With two ultra-comfortable, luxury hotel beds and deluxe hotel bedding, a very limited number of king rooms are available upon request. Each is equipped with a 27" cable TV, fully adjustable air conditioning, secure electronic key and a warm granite and marble bathroom as well as a furnished balcony. Every room is far above your standard hotel room. Complete with a hair dryer and radio alarm clock, iron/ironing board and strong boxes are also available. Max. Occupancy: 4 guests per room including max 2 children. Size: 366 sq. ft.

---

Standard Room Ocean View: Take a luxury room up another notch, and you've got a luxury room with a knock-out view of the ocean. Each is complete with a private balcony and two ultra-comfortable luxury padded hotel mattresses. A select few guest rooms are available with a king (shown). With shower-tub combos, spotless warm marble floors and enough space to really enjoy, each guest room is equipped with 27" cable television, secure electronic key and fully adjustable air conditioning. There's also a hair dryer, radio alarm clock, and optional iron & ironing board plus a strong box in every room. Max. Occupancy: 4 guests per room including max 2 children. Size: 366 sq. ft.

---

Romance Suite: This pleasant sea view room is ideal for loving couples, in a relaxed, private environment. It is equipped with modern services and amenities. It includes special decoration, chocolate strawberries, and a bottle of sparkling wine. Max. Occupancy: 2 Adults.
resort activities

Activities

Onsite Recreation:

Children's program, onsite
Direct access to a beach
Fitness center on-site†
Motorized Water Sports†
Parasailing, Jet Ski, Sport Fishing.
Non-Motorized Water Sports†
Snorkeling, swimming.
Pool: There is 1 pool on site. The large outdoor pool at the Park Royal Ixtapa includes an island for sunning and a swim-up bar where drinks are served to a soundtrack of tropical music. This Property has Swim up Bars.

Offsite Recreation:

Beach: 1 mile; Shuttle †
Shopping: 1 mile; Shuttle †
Sport Fishing: 5 miles; Shuttle †
Sailing: 5 miles; Shuttle †
Other Local Attractions: The Park Royal Ixtapa is located on the beautiful Bahia del Palmar beach, overlooking the waters of the Pacific Ocean. The hotel is 20 miles from Ixtapa/Zihuatanejo's International Airport and 7 miles from the fishing village of Zihuatanejo.

† Fees may apply
Wedding activities

Your wedding in one of the most beaches in México… Because they know how much your wedding day means to you, Park Royal Ixtapa can help you make it come true.

Contact us to learn more about our wedding packages.
Please note:
RomanceJourneys.com makes every effort to keep the travel and resort information up to date on this website. However, resorts, wedding packages and laws do change. Because of that, we cannot guarantee that all information on particular resorts or destinations are completely accurate at the time of viewing. Before making wedding and/or travel decisions to a particular destination, it is highly recommended you speak with Shari (972-805-1773) or email Shari (shari@romancejourneys.com) before you book your travel.