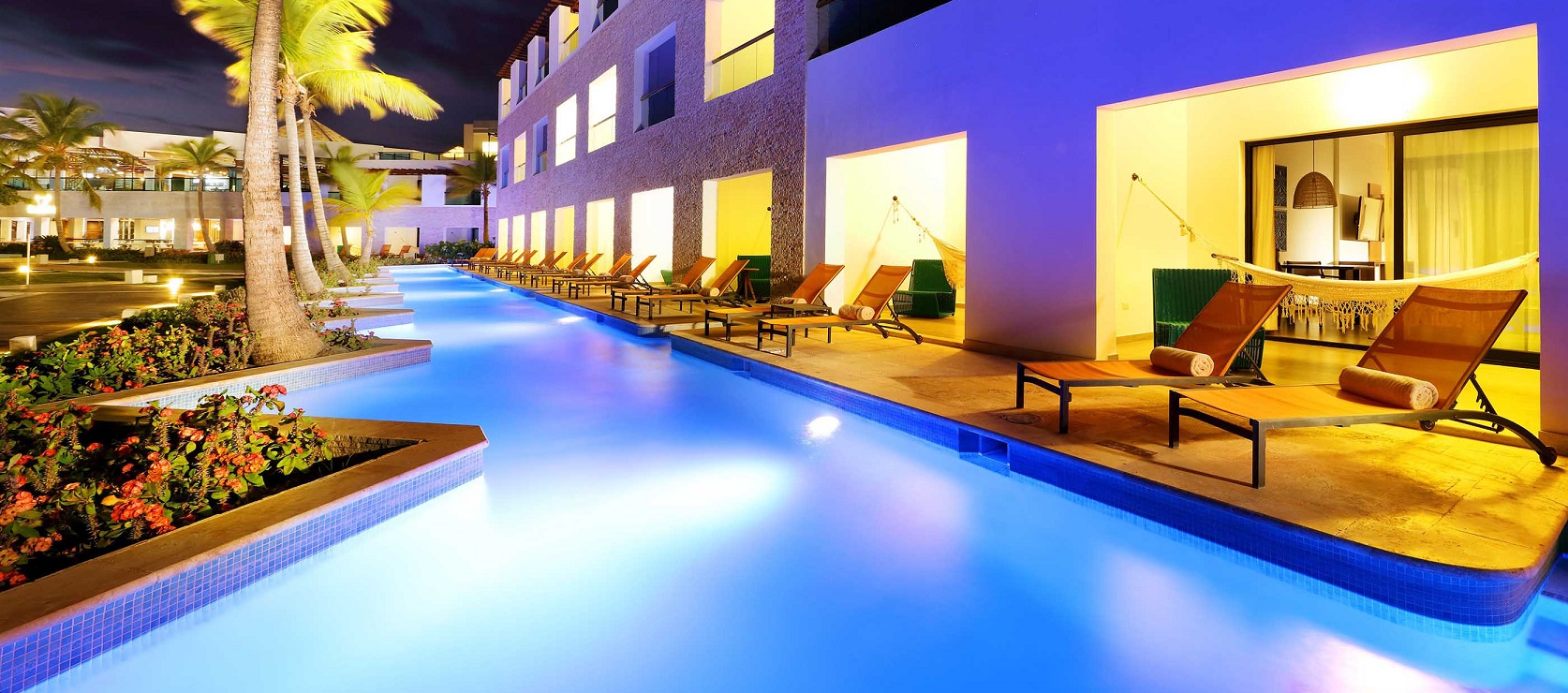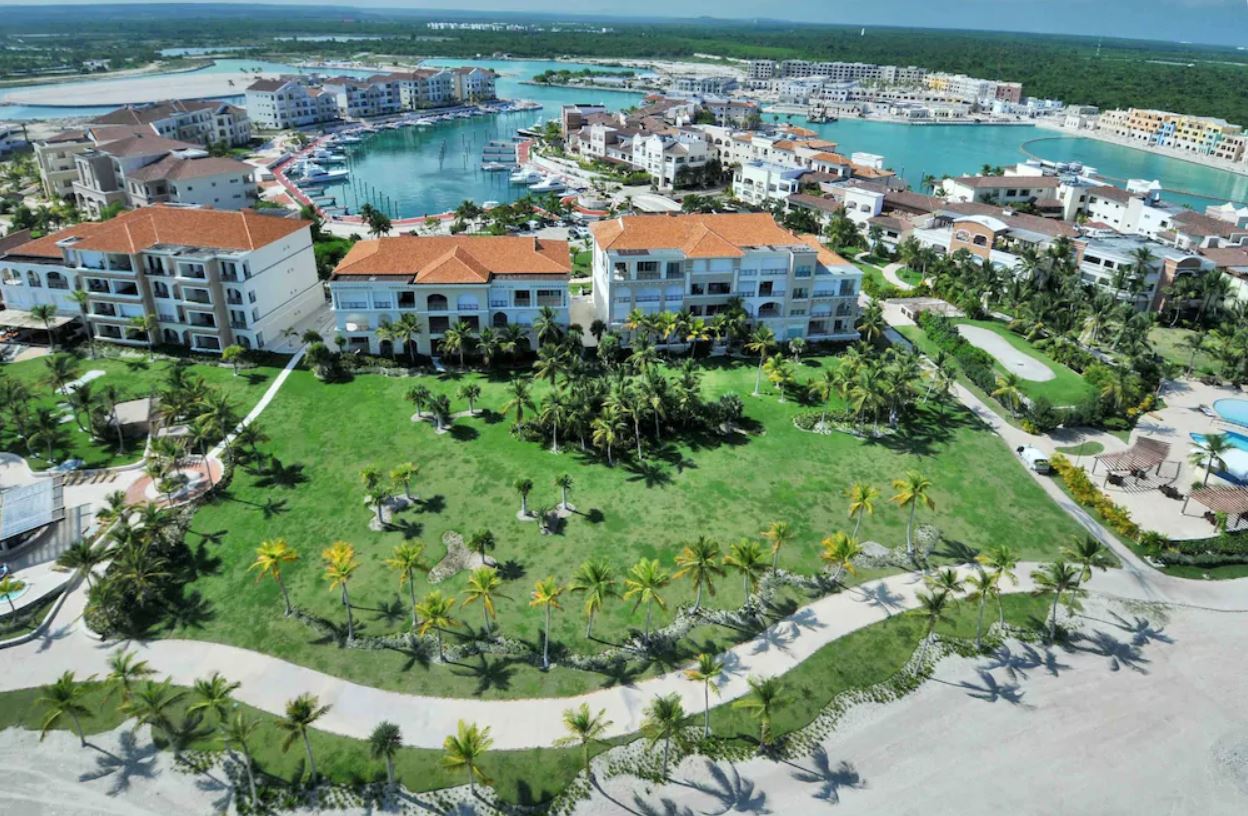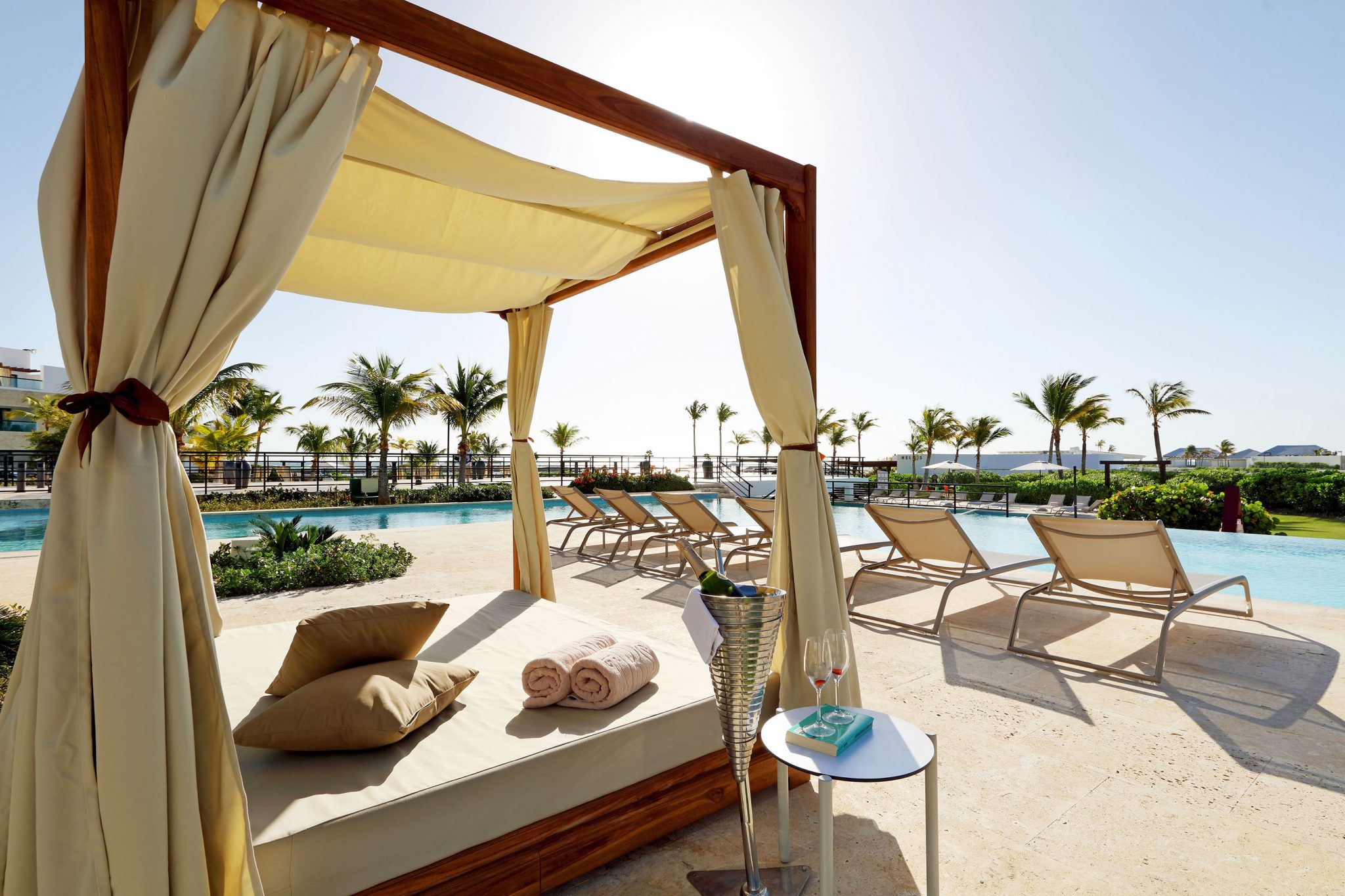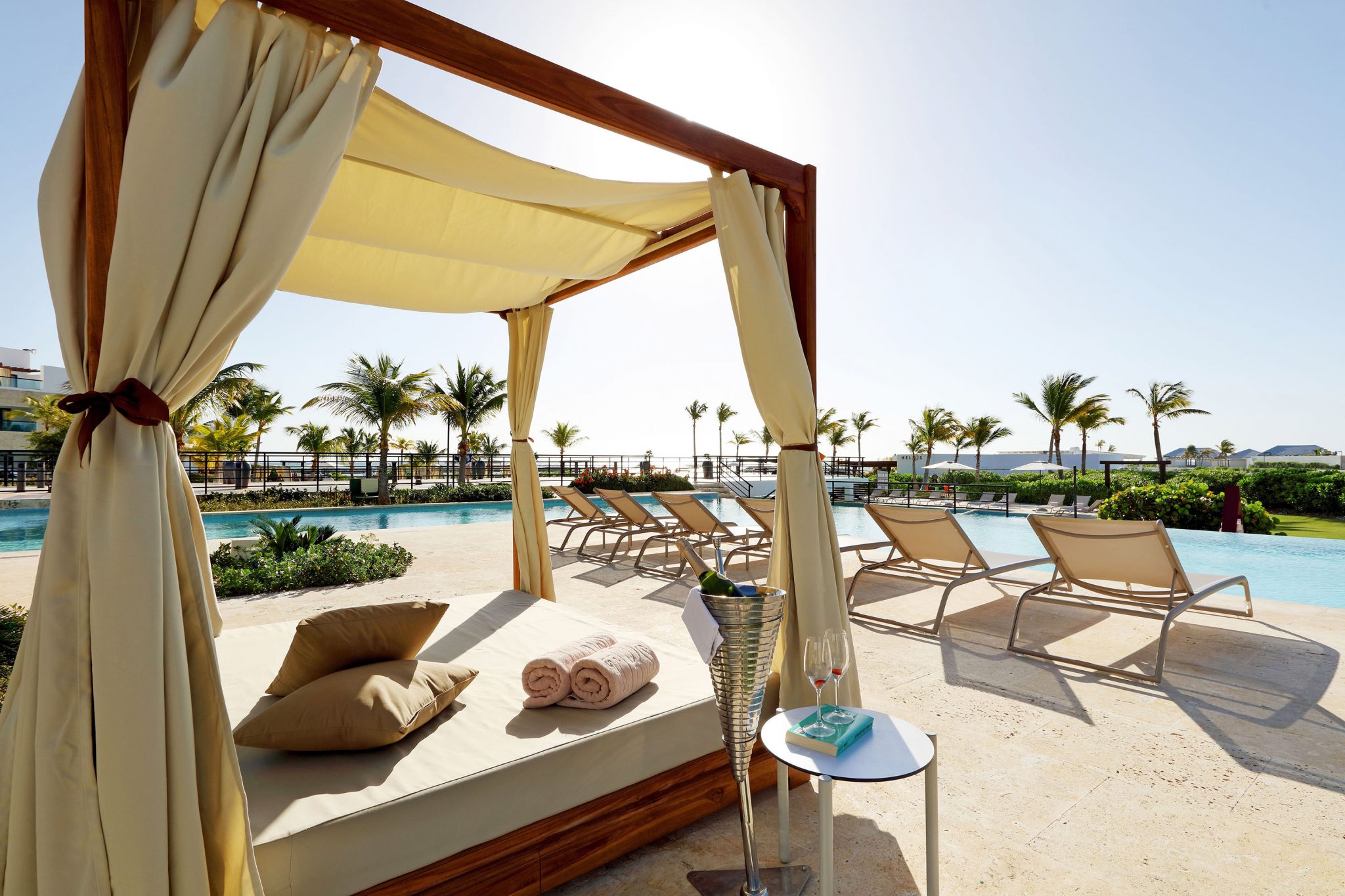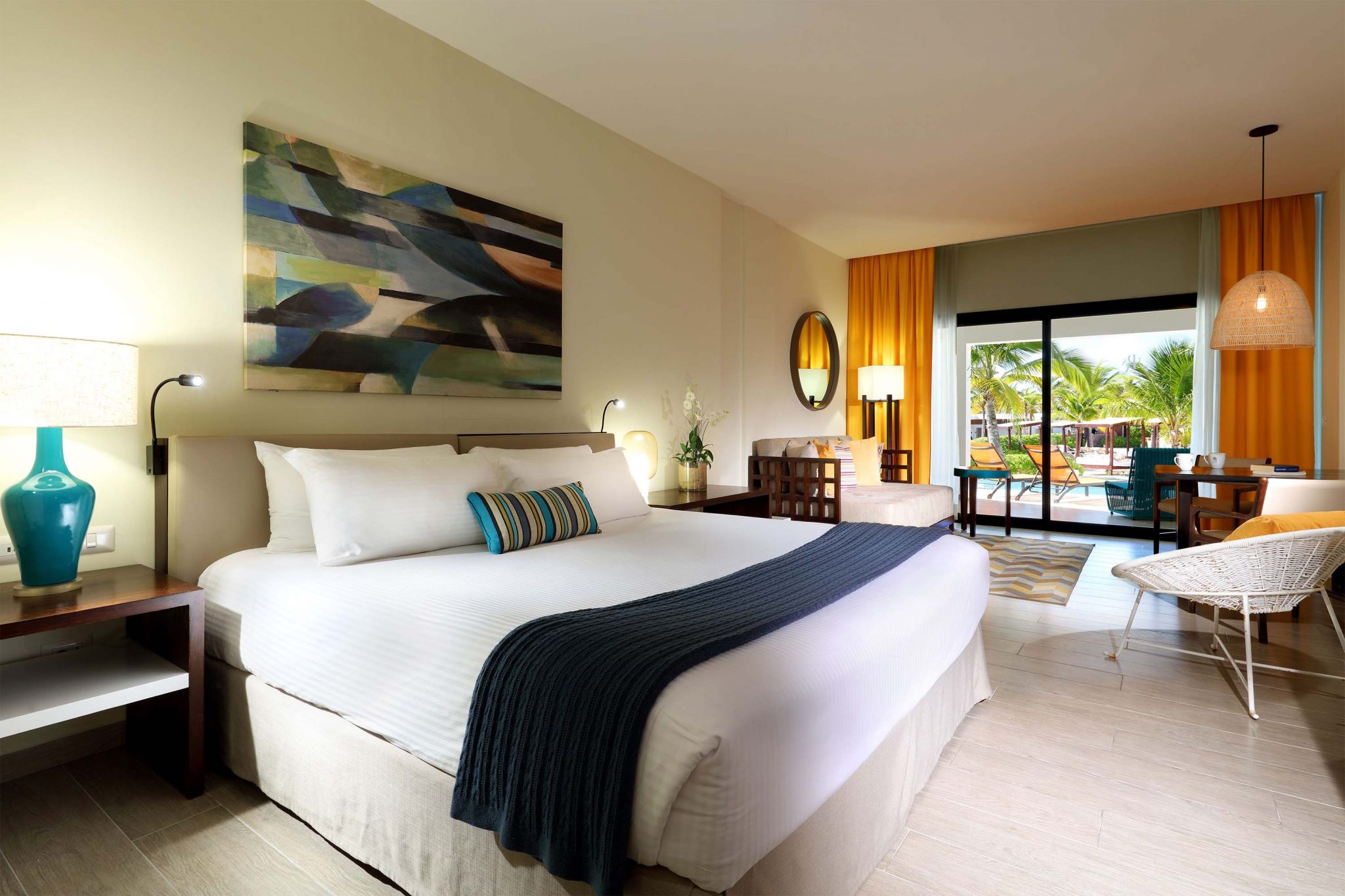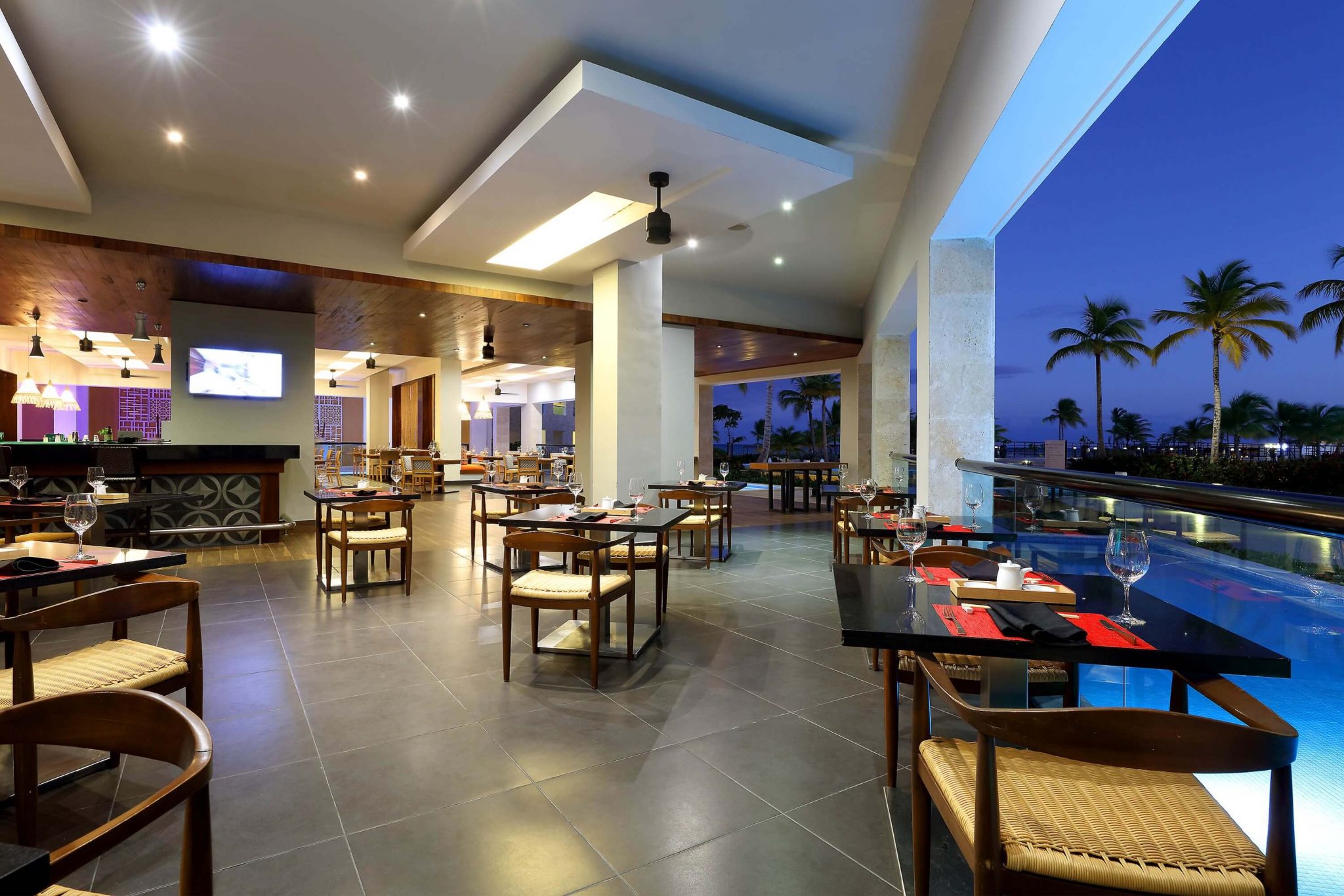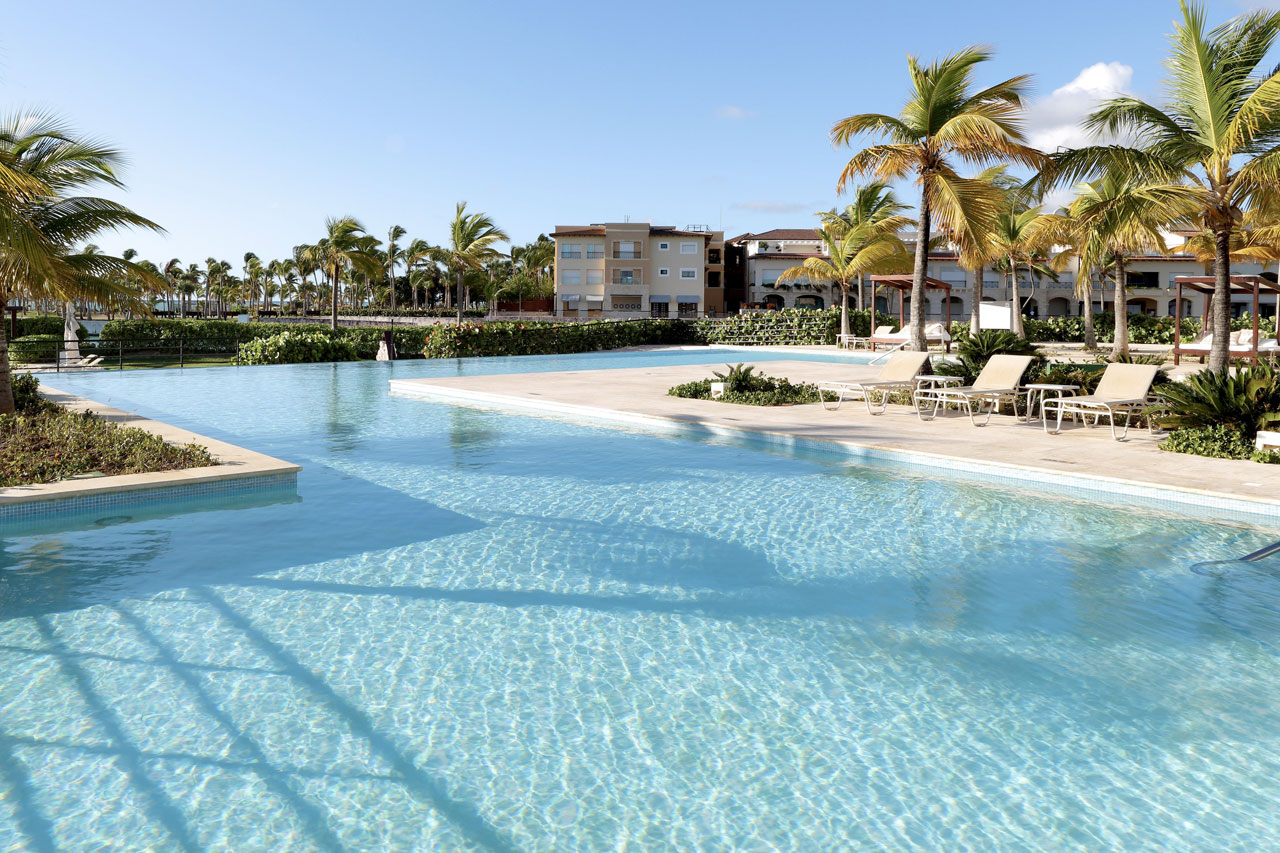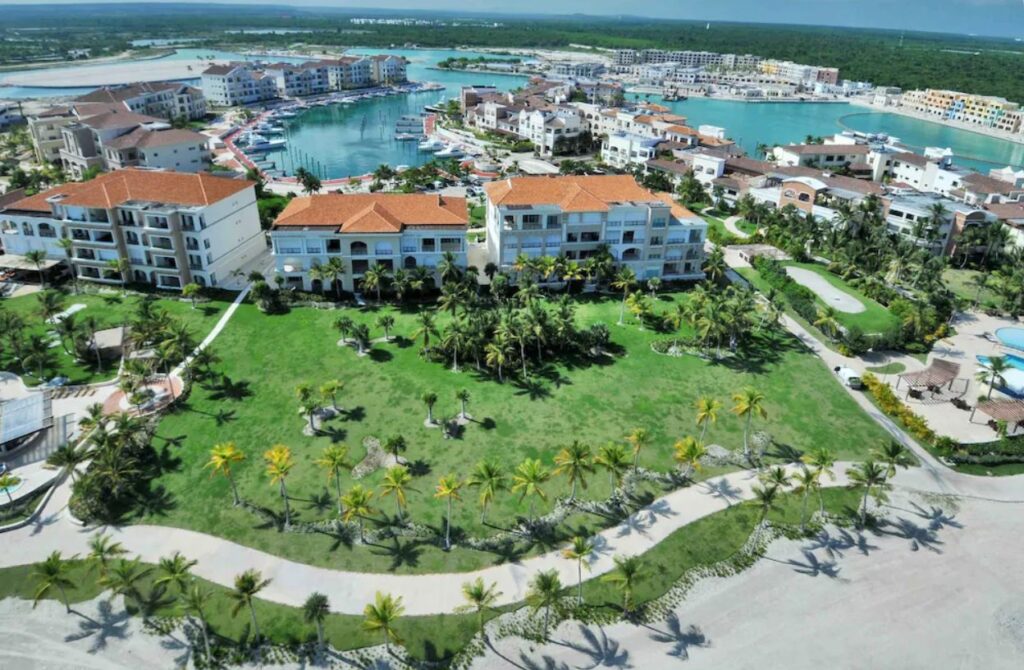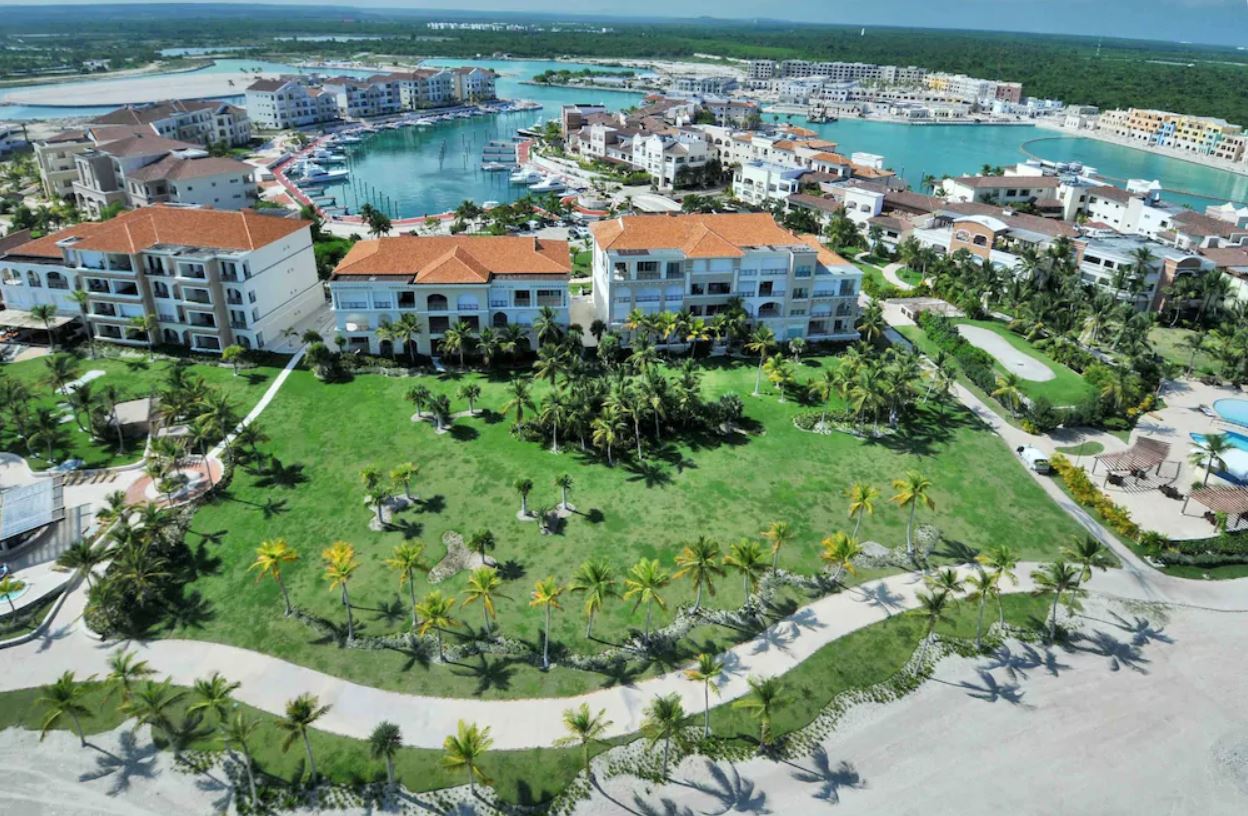 TRS Cap Cana, Punta Cana – Dominican Republic
TRS Cap Cana Hotel is a luxury Adults-Only resort located in Cap Cana, an exclusive zone south of Punta Cana and just 10 minutes from the Punta Cana International Airport. The rooms and facilities at TRS Cap Cana Hotel are specially designed to offer the full adults-only experience. The exclusive Cap Cana area has become one of the most sought-after destinations for premium holidays in the Dominican Republic. The luxurious TRS Cap Cana Hotel is surrounded by lush tropical forest next to a long pristine beach.
Resort Highlights

Your stay in this place of outstanding beauty will be nothing short of incredible thanks to the attention to detail and excellent service of Infinite indulgence®, included as part of your experience at TRS Cap Cana. The wide selection of top-quality beverages and exquisite dishes takes "all-inclusive" to a new level. The pleasant Dominican climate means that water sports and other outdoor activities can be practiced all year round. TRS Cap Cana Hotel is located just a short distance from the famous Punta Espada Golf Club designed by professional golfer Jack Nicklaus, Los Establos horse riding center, and Scape Park natural theme park. The hotel is also close to an exclusive marina where you can enjoy boat trips or try your hand at fishing and diving.

Infinite Indulgence®: The all-inclusive evolves beyond excellence. Enjoy your stay with Infinite Indulgence®. Services with no limits, to all their Guests. Please yourself, with no limits. This is what vacations are for, and this is the inspiration, offering you much more than an all-inclusive plan at TRS Hotels. Feed your most exquisite cravings at the 'à la carte' international restaurants. The thirst for good times, is satisfied with the finest spirits and drinks at every bar of the hotel. Share your joy, you have free Wi-Fi in all our facilities. Enjoy a relaxing day at the Spa & Wellness Center**, or have fun with any of the activities and shows offered.

Entertainment: As well as exploring the beautiful Caribbean beaches and relaxing in the pools, there is so much more to do during your luxury stay at TRS Cap Cana Hotel. The more active guests can try their hand at deep-sea fishing and water sports, take boat trips, and visit different tourist spots of the Dominican Republic. And later, all you have to do is sit back and enjoy the evening entertainment with live shows and other programs organized by the team of professional artists. Guests of TRS Cap Cana Hotel will have one complimentary access per person per stay to Chic Cabaret & Restaurant at TRS Turquesa Hotel, with the hotel providing the shuttle service.
Resort Amenities

24-hour room service
24-hour security
Adults Only
Bell staff/porter
Car rental desk†
Complimentary WiFi
Concierge desk
Exercise gym
Front desk
Laundry/Valet service†

Medical Facilities Service†
On-Site parking
Personal assistants
Package/Parcel services†
Restaurants
Spa†
Tours and excursions†
Valet parking†
Wakeup service
Wedding services†

† Fees may apply
restaurants & bars

TRS Cap Cana Hotel offers its guests an exquisite gastronomic journey through the world of flavors. Each of the four restaurants serves meticulously created dishes using only finest ingredients. During your stay at TRS Cap Cana Hotel, you can eat at one of the two à la carte restaurants, Izakaya and El Gaucho, taste a selection of international delicacies at Capricho, sample delicious seafood dishes at the Ibizan-style restaurant, Helios, or catch up with the latest scores in the 24-hour sports bar, Xtra Time. Guests staying at the TRS Hotels can enjoy, without additional charges, the lobster dishes they offer in Helios a la carte restaurant -exclusive for TRS Hotels guests.

---

Capricho Restaurant: The most delicious international dishes and breakfasts can be found at Capricho. This elegant restaurant offers diners an à la carte menu, self-service buffets, and show cooking stations. A wide variety of the finest food in an adult-only luxury hotel.

Chic Cabaret & Restaurant: The best things are always saved for when the sun goes down. Prepare your senses for this gastronomic and sensory experience, it's time for Chic Cabaret & Restaurant. Dim lights, laughter, flirting and sensuality. Some things are shown, while others are known intuitively. A musical spectacle bursting with light, color and energy, where you will become part of the show and it will be a part of you forever. Travel through history and experience the shows of yesterday, where feathers, glitter and sensual choreographies will transport you from the Moulin Rouge in Paris to the old cabarets in Berlin. Enjoy a taste of pure excitement and a performance that will become an authentic experience, accompanying an exquisite cuisine in an evocative atmosphere that invades all 5 senses. Guests of TRS Cap Cana Hotel will have one complimentary access per person per stay to Chic Cabaret & Restaurant at TRS Turquesa Hotel, with the hotel providing the shuttle service. An experience so exclusive, simply attending it is a privilege. Therefore, to guarantee the quality of a show with the prestige of Chic Cabaret & Restaurant, from January 1st. 2020 a reservation fee of $20 per person will be required.

El Gaucho: This is a must for all meat lovers. El Gaucho serves the finest Argentinian barbecue offering a range of succulent, melt-in-the-mouth meats accompanied by the traditional chimichurri sauce and other delicious sides. Pure Creole tradition with a contemporary twist.

Helios Restaurant: This restaurant, inspired by Ibizan beach clubs, serves a range of delicious sandwiches on self-service stands, delicious cooked-to-order seafood dishes, stunning breakfasts, good music, refreshing cocktails, and live shows.

Izakaya Restaurant: A mouthwatering journey through the unique universe of textures and flavors of Japanese street food. A relaxed and calm atmosphere with a Japanese spirit.

Tentazione Restaurant: Enjoy Italy's delicacies in the trattoria that boasts spectacular views of the Caribbean Sea. Indulge in artisanal pizzas baked in a wood oven, fresh pastas, delicious desserts and a select wine menu on the charming terrace. It is, without a doubt, an offer that cannot be missed. Bon Appétit!

Xtra Time: With its large flat-screen TVs, Xtra Time is the place to come for fans of sport and ice-cold beers. This sports bar is open 24 hours so you can catch all the latest sports action.
Resort accommodations

Junior Suite: Compact with all necessary comforts, these exclusive suites offer an elegant environment with stylish furniture and cutting-edge technology. Enjoy a good night's rest in the king or queen size beds and relax in the reading area, on the sofa-bed in the living room connected to the bedroom or on the furnished balcony. Satisfy your needs with personalized services such as butler, concierge, personal assistant and 24-hour room service.

Junior Suite Ocean View: Wake up each morning to the sun shining over the serene Caribbean Sea. Step onto your furnished balcony and embrace the soft breeze as you admire the incredible scenery. The king or queen size beds will have you feeling your best after an unparalleled sleep and with 24-hour room service you can enjoy a toast while admiring the beach. Or, let the personal assistants cater to your needs. Experience tailor-made services at your fingertips.

Junior Suite Swim Up: Dive into the pleasure of a semi-private pool, directly accessible from your Junior Suite located on the ground floor. No need to go far to refresh your senses. Just crawl out of your king or queen size bed, jump into your bathing-suit and make your way to the terrace. And when you feel like taking a rest, treat yourself to a well-deserved "siesta" in true Caribbean style in your hammock. Including all amenities and personalized services the Junior Suite Swim Up guarantees comfort and a luxurious level of privacy.

Suite: More room. More luxury. More freedom for your pleasures. An exclusive suite that promises ultimate relaxation and tranquility. Not only do the Suites offer an ample terrace with a hammock, but also a hydromassage bath. Soak up the delicious aromas of the bath amenities while breathing in the fresh Caribbean air. What's more? They also feature a spacious separate living room, perfect for those who enjoy the living-large lifestyle, making them an exceptional adults-only experience.

Suite Ocean View: Open your balcony or terrace doors each morning to the incredible view of the Cap Cana beach. Let the sound of the waves lullaby you to sleep as you swing on your hammock after a day in the sun. In the evening, sip on a cold drink from the minibar while hopping into the hydromassage tub for a unique Caribbean experience. Enjoy a separate living room, plus premium amenities and one-of-a-kind services. Just let your all worries melt away. Here, we take care of everything.

Ambassador Suite: Feel the sensation of having the world in the palm of your hand. Enjoy personalized services to satisfy every desire, on top of all the extra space: the separate living room, the hydromassage tub and a hammock on the terrace with stunning Caribbean Sea views. But, without a doubt, what makes this suite even more spectacular is the luxurious outdoor shower. A 5-sense type of experience, the Ambassador Suite is like no other.
Please note:
RomanceJourneys.com makes every effort to keep the travel and resort information up to date on this website. However, resorts, wedding packages and laws do change. Because of that, we cannot guarantee that all information on particular resorts or destinations are completely accurate at the time of viewing. Before making wedding and/or travel decisions to a particular destination, it is highly recommended you speak with Shari (972-805-1773) or email Shari (shari@romancejourneys.com) before you book your travel.