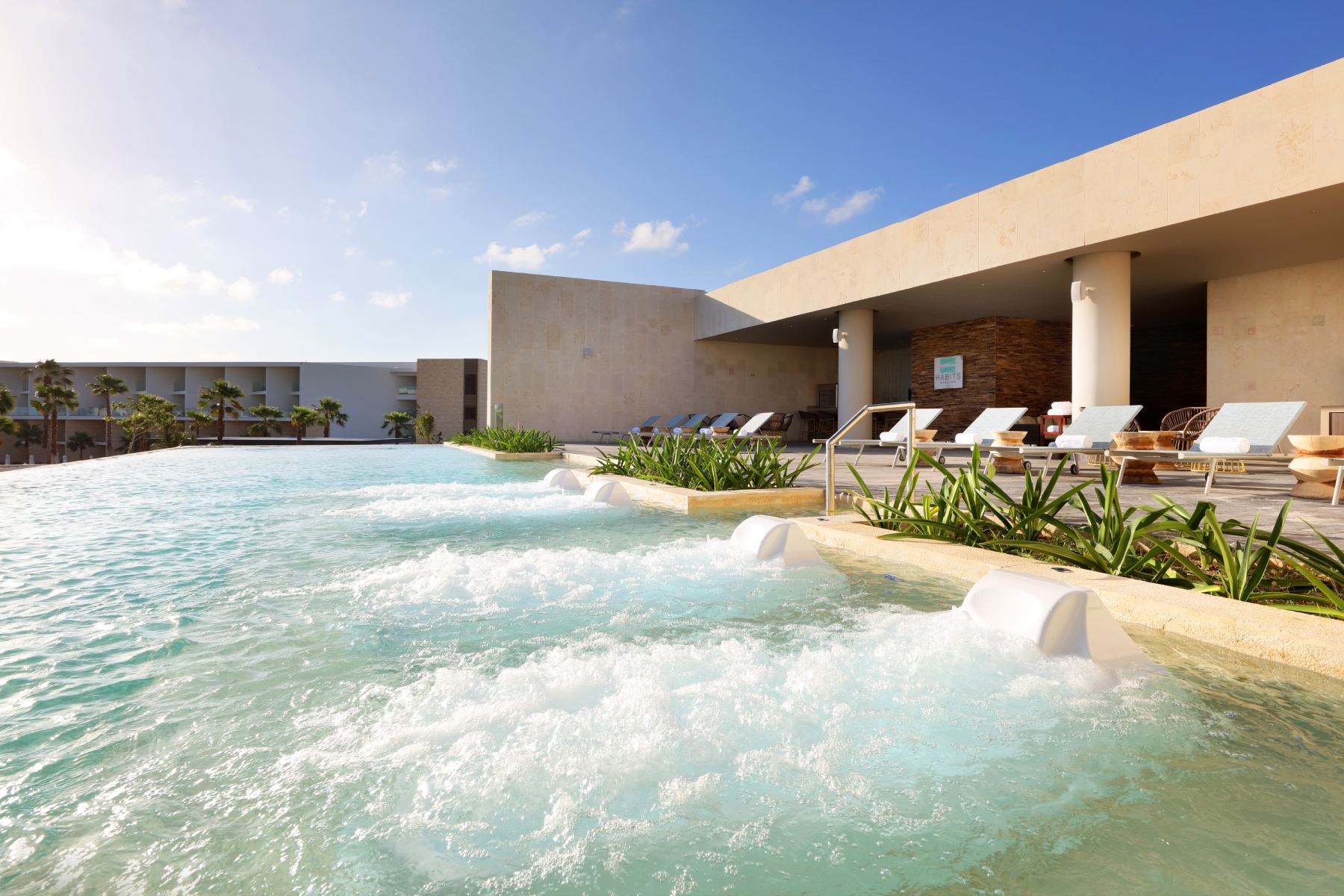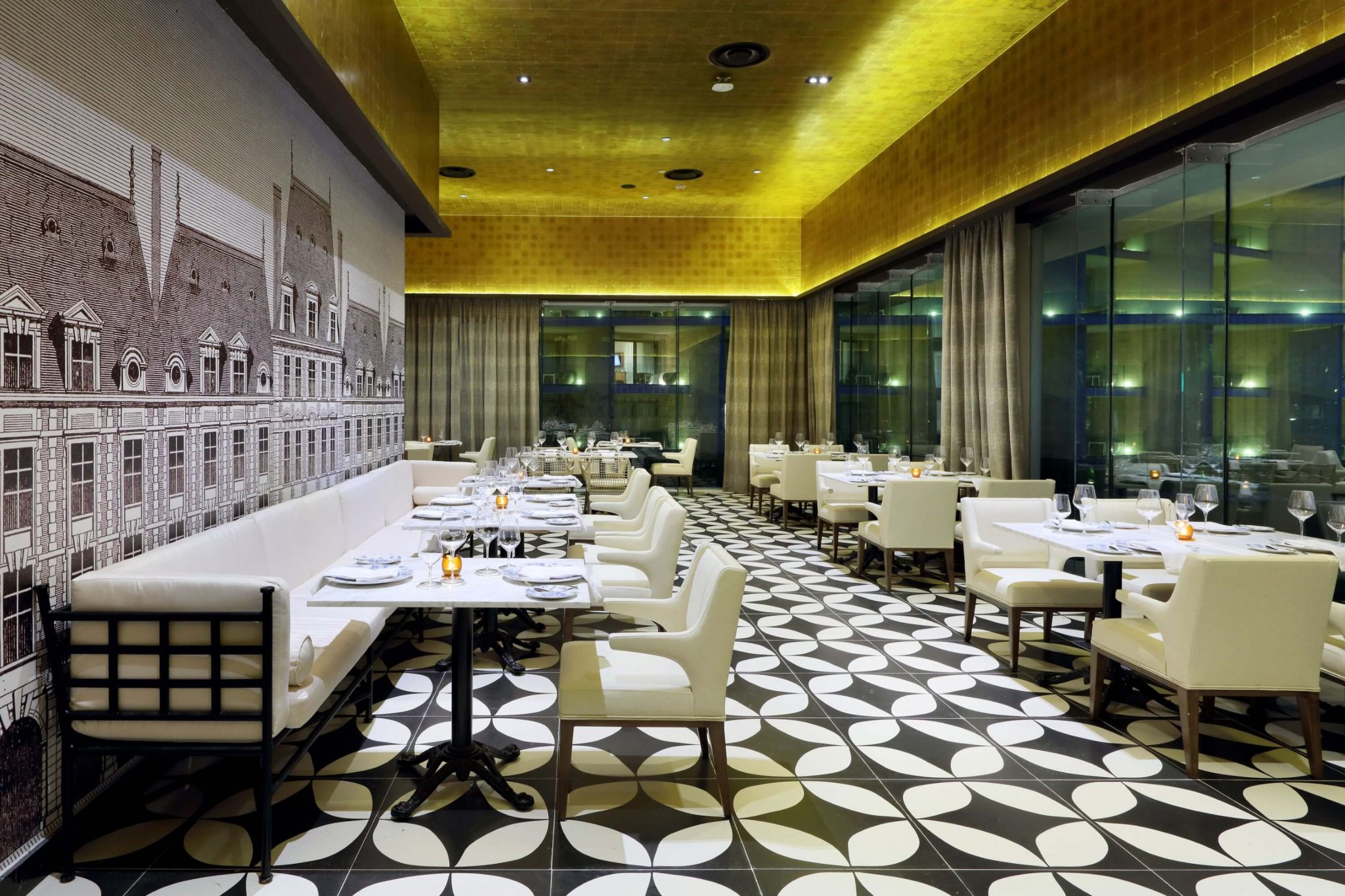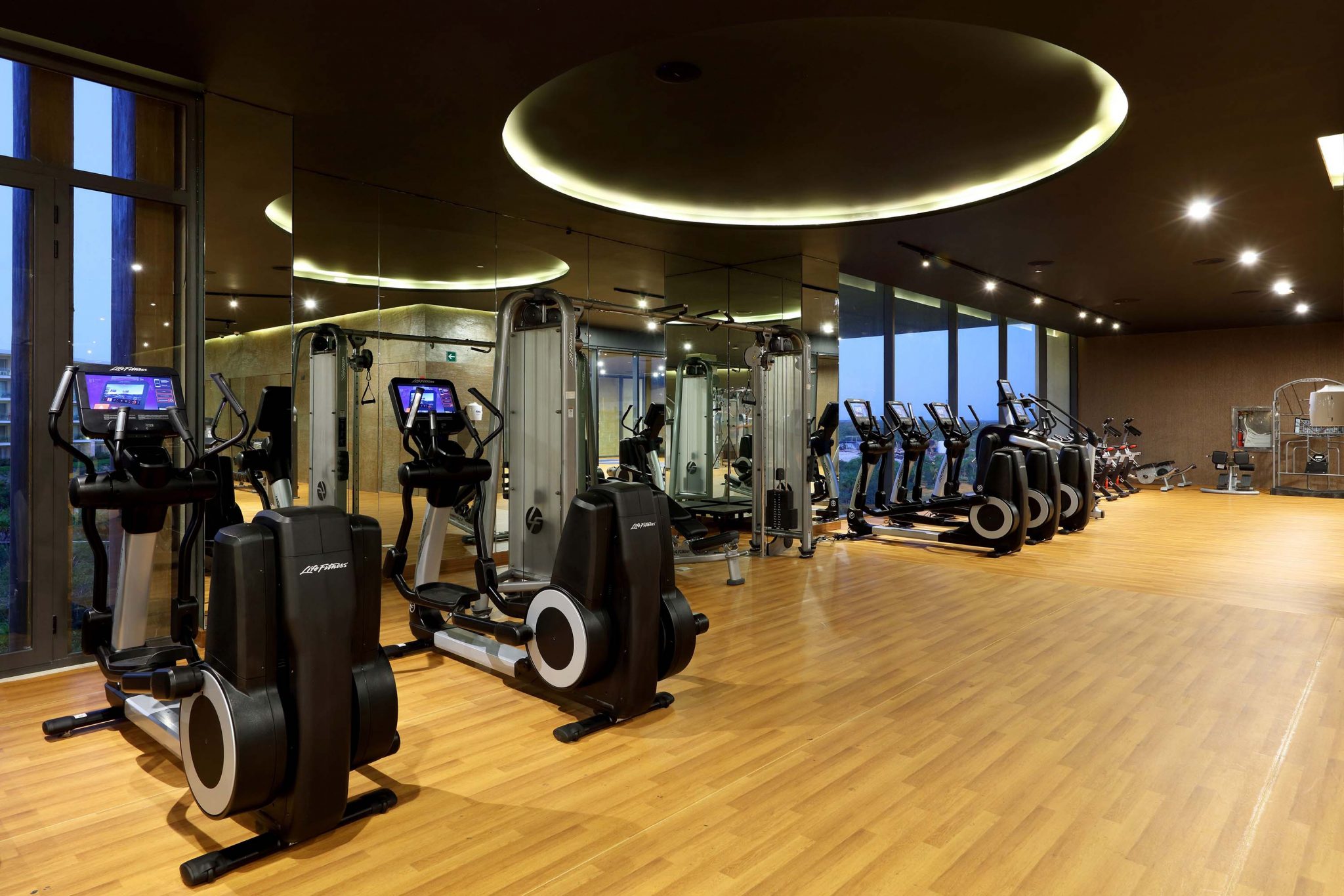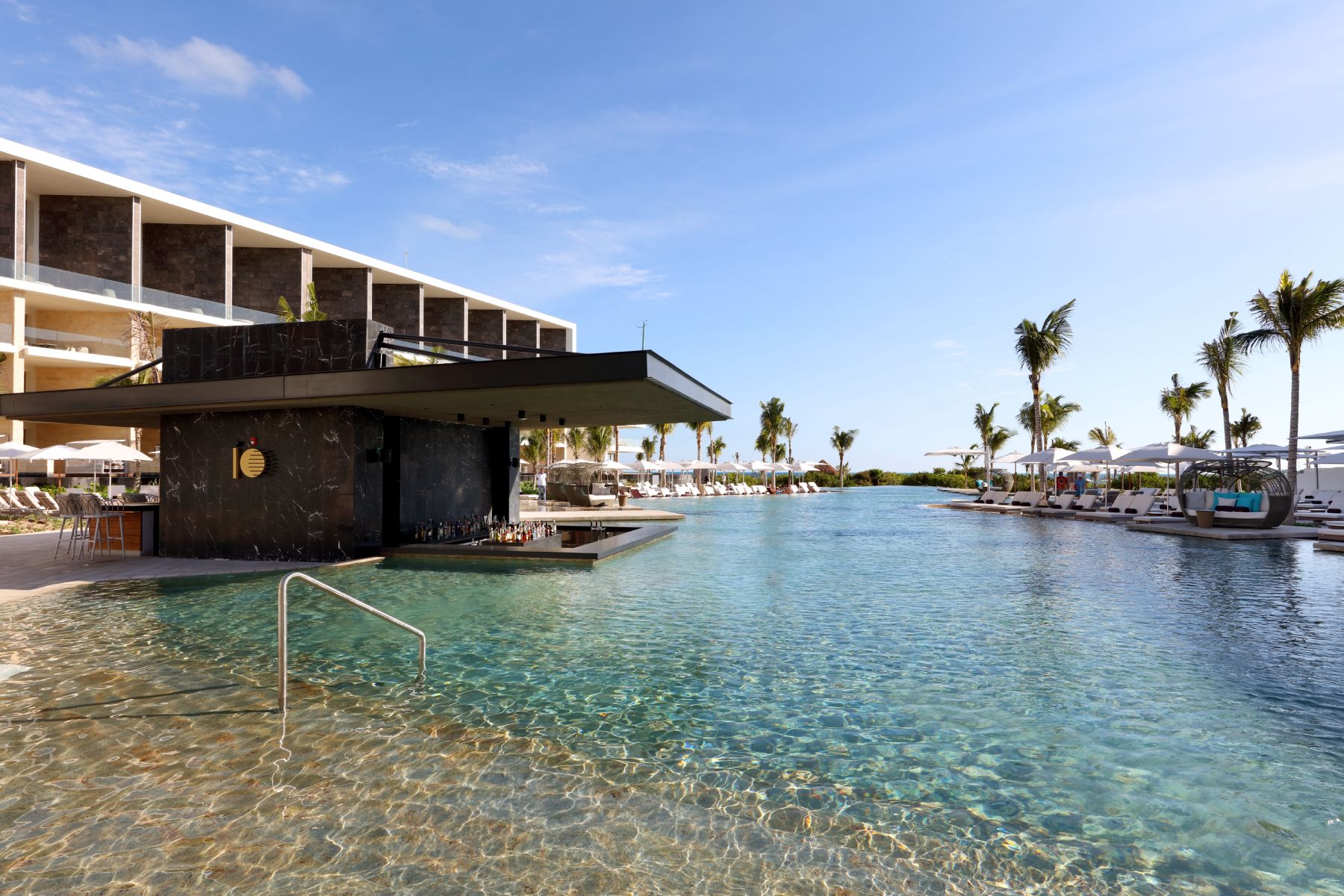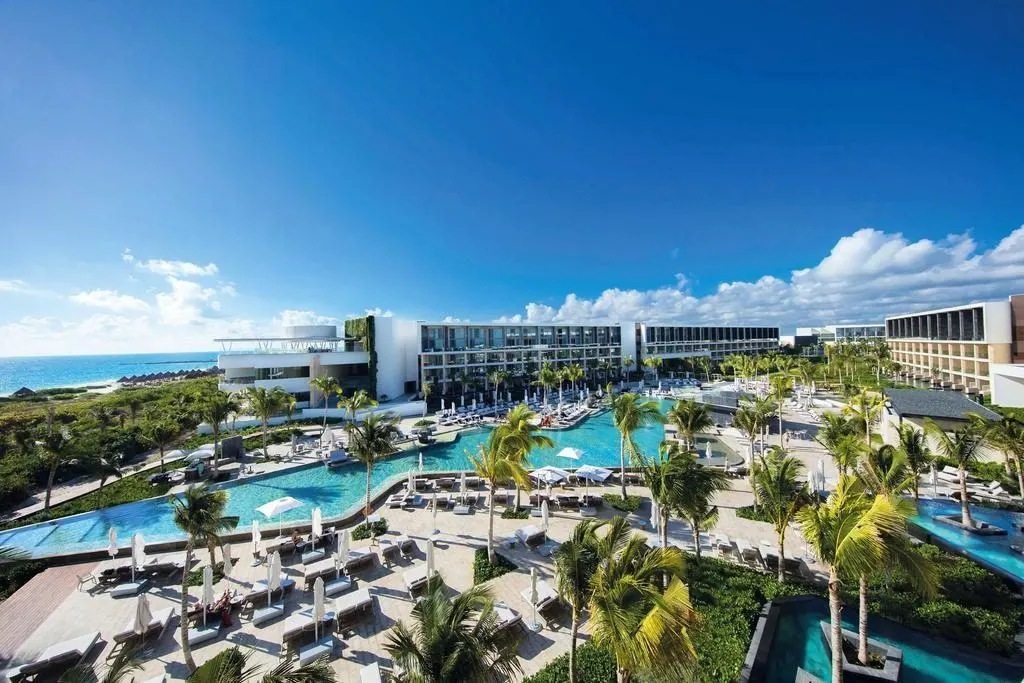 TRS Coral Hotel by Palladium, Cancun – Mexico
Located on the sandy beach of Costa Mujeres, on Mexico's breathtaking Yucatán Peninsula, TRS Coral Hotel is a few minutes' drive from the lively city of Cancún. Its 5-star treatment and state-of-the-art amenities are reserved exclusively for adults seeking romantic retreats or groups of friends looking for an entertaining getaway. TRS Coral Hotel is within walking distance to the beach, close to Zentropia Spa & Wellness center, as well as the Rafa Nadal Tennis Center.
Resort Highlights

Why choose TRS Coral Hotel?

Located on sandy, white shores lapped by aquamarine water, TRS Coral Hotel is a heavenly Caribbean hideaway. With its palm-lined walkways, the hotel's ultra-modern architectural aesthetic, built with sustainable materials, reflects its forwarding-thinking design without compromising the natural environment.

Near Cancún and ancient Mayan ruins, TRS Coral Hotel's village zone offers vibrant nightlife entertainment, diverse gastronomic options, and many exciting cultural and leisure activities. Guests can enjoy their stay with Infinite Indulgence®. Everything is included.

What TRS Coral Hotel can offer you.

Each of the hotel's fine suites includes a spacious private balcony or furnished terrace, hydro-massage bathtubs, and breathtaking views. Some rooms even come with direct access to swim-up pools, which together with floating chairs distributed along the hotel's canals, provide a luxurious experience designed to surprise and delight.

Set aside the morning to improve your tennis with the exclusive training program at the Rafa Nadal Tennis Center, followed by a visit to the pristine shores of Costa Mujeres to sunbathe, swim, or cruise the seas by catamaran. Book an afternoon pampering session and take advantage of the exclusive benefits of the Zentropia Spa & Wellness center offering invigorating beauty and body treatments. Watch the sunset over aquamarine waters while sipping on a cocktail from one of the beach bars before enjoying an intimate Mediterranean dinner at the Helios restaurant, situated right on the beachfront.

469 luxurious suites, each with a balcony or furnished terrace.
All-inclusive, adults-only, VIP treatment
Immediate access to the beach.
Access to 24 hour sports bar, as well as exclusive swimming pool, spa and gym.
1 private beach club, 7 à la carte restaurants, 1 show cooking restaurant and 18 bars.
Spectacular dinner and luxury entertainment at the Chic Cabaret & Restaurant.
Resort Amenities

24-hour front desk
24-hour room service
Adults Only
All-inclusive meal plan
Bell staff/porter
Children not allowed
Concierge desk

Sauna
Spa†
Whirlpool
WiFi in public areas

† Fees may apply
restaurants & bars

Dive into the pleasure of tasting the 5 exclusive a la carte restaurants with 5-star service and, only for you, complimentary priority reservation. The multisensorial experience of TRS Coral Hotel restaurants stands out for his variety and excellence hard to beat. Each one utilizes products of the highest quality, presents menus designed by expert chefs, and is decorated according to your specifications, down to the smallest detail.

---

La Adelita Restaurant: La Adelita tastes like Mexico. It tastes like corn, it tastes like beans, it tastes like avocado. It tastes like cochinita pibil, Yucatan-style pulled-pork. And why not? It tastes like tequila and pleasure. The pleasure of enjoying Mexican gastronomy, of surrendering to a parade of flavors dancing on your plate, blending together to create the perfect balance of lemon, salt and spice…Mexico has it all.

Bhogali Restaurant: Spices, aromas and vibrant colors. Explore the gastronomy of India and savor each one of our chefs' creations: rice dish, samosas, naans, tandooris and traditional sauces bursting with flavor to perfectly accompany any meat, chicken or vegetables entrée. Allow yourself to be seduced by the masters of Hindu cuisine and taste this fascinating culture at the restaurant: Bhogali.

La Bohème Restaurant: Elegance and sophistication in pure Parisian fashion. Inspired by the romantic French bistrots, La Bòheme offers classic recipes, such as steak tartare, French onion soup, foie gras, and of course, delicious crêpes. Fancy a bottle of Champagne, Bourgogne or Bordeaux? In our ample wine cellar, full of bottles of prized denominations of origin, you will discover the perfect complement to both your meal and your evening.

Capricho Restaurant: From breakfast to dinner. Indulge in a rejuvenating juice made of the most exotic fruits, a bubbly mimosa or an invigorating premium coffee. Capricho presents fabulous à la carte options, self-service stations to mix and match flavors to your taste, as well as live show cooking that will captivate you while making you a participant in the spectacles of their chefs.

Chang Thai Restaurant: Sweet, salty, tart and spicy… a perfect harmony is key. Dive into the delicious gastronomy of Thailand and discover Bangkok through each one of their exquisite plates. Curry, vegetable and rice dishes… a festival of flavors and sensations not to be missed. What is it that you´re craving for today? A succulent pad thai? A delicious tom kha kai soup? Or an intense green curry chicken dish?

Chic Cabaret & Restaurant: Where the show and gastronomy share the stage. Between the dim lights, the music and the live performances, the most spectacular culinary experience comes to light to create an unforgettable night out. Feel, taste, hear, see, smell…Cabaret puts all of your senses to the test. Let the show begin! An experience so exclusive, simply attending it is a privilege. Therefore, to guarantee the quality of a show with the prestige of Chic Cabaret & Restaurant, from January 1st. 2020 a reservation fee of $20 per person will be required.

El Dorado Restaurant: Calling all Meat lovers. Sirloin, ribs, rib eye steaks…every cut that you can imagine with that unmistakable smoked bar-b-que taste. Side dishes for all cravings and appetites, and a wide selection of wines to create the perfect blend of flavors. Surrender yourself to gluttony in the charcoal grilled meat sanctuary and allow yourself to be blown away after every bite at El dorado steakhouse.

Eclipse Bar: For those who don´t want to miss a thing. Panoramic views to watch the sunset with a cocktail in hand and music playing in the background. Take pleasure in a social hour to share experiences and just let go.

El Gaucho Restaurant: The meat masters. If there´s anyone who knows how to eat right, it's the Argentineans. Dig into a traditional Argentinean barbecue with the most tender steaks and flavorful chimichurri. Creole chorizos, empanadas, breaded veal cutlets locally known as milanesas, along with all the necessary sides. Somewhere in between all that tango, wash everything down with a glass of Malbec wine. And finally, for dessert dulce de leche, please.

Healthy Bar: Water circuits, a massage and a revitalizing juice. Mango, apple, pineapple, carrot…made of fruits or vegetables, but always natural. The start and the end of a lasting tribute between the body and soul in the exclusive Healthy Bar. ** Exclusively for the clients of Zentropia Palladium Spa & Wellness.

Helios Beach Club: Turquoise contrasting against a white washed background. Inspired by the famous beach clubs of Ibiza, the Caribbean never looked more Mediterranean. From sea to sea, they finally become one. Feed your appetite with exquisite rice dishes and seafood, while listening to a rhythmic sound track accompanied by spectacular views. Enjoy your liberty and freedom at ease.

Lobby Bar: The gorgeous Aurum Lobby Bar is located beside the private reception of TRS Coral, with huge windows overlooking the lake that surrounds the facilities. Aurum Lobby Bar is the perfect choice for a drink or a yummy cocktail in an exclusive kid-free setting.

Piacere Bar: Arabic, Robust, from Colombia or from Kenya. Espresso, ristretto or latte, pleasure comes in a variety of flavors. There is nothing more intimate, nor more intense, than a warm cup of coffee. In the Coffee Shop we can satisfy any craving. Breakfast: 8:00a.m. – 12:00 a.m.

Ío Pool Bar: Ío Pool Bar is located in the fabulous TRS Coral pool and it's the perfect place for a holiday tipple in an exclusive atmosphere while enjoying the unique pool vibe. Drinks, cocktails and all manner of premium drinks, all served up with privileged access right inside the pool. Dive, dunk, order, drink and enjoy your excellent choice among your peers. This is Ío Pool bar.

Portofino Restaurant: Here, you will understand why Italian cuisine is the world´s favorite. From the interior design to the gastronomy, passing through aromas of tomato and basil… Portofino embodies true Mediterranean culture. Travel to Naples with a slice of pizza margarita, pass through Tuscany with a bite of bistec alla Fiorentina and visit the città eterna with each one of our delicious pasta dishes: pesto, amatriciana, alle vongole…Mamma mía!

Poseidon Beach Club: Sunshine, music, flip-flops, and a cocktail. After all, you´re on vacation. You deserve it all. Spoil yourself with pleasure any time of the day and indulge in the stunning views of Playa Mujeres with, of course, a refreshing drink in hand. Lunch 11:00 am – 5:00 pm.

Sumptuori Restaurant: Delightfully healthy. Nippon cuisine is based on the quality of its fresh products and the purity of its ingredients. Indulge in an array of sushi, sashimi, seaweeds and tempuras. Take a front row seat and experience the creation of your meal at the teppanyaki tables. Complete the night with a shot of sake, and then, put the cherry on top with an exquisite mochi.

Tapeo Restaurant: Uncover the recipes of traditional Spain, bite by bite. Here, you will quickly learn that tapas make up a vital part of Spanish gastronomy and culture. Try more, taste more, and enjoy. Devour the flavors of Madrid, Barcelona and Seville without stepping a foot out of the hotel. Classic croquets, Spanish omelet, better known as tortilla de patatas, or calamari a la andaluz. And most importantly, Mediterranean cuisine is meant to be savored slowly and is best accompanied by a glass of Rioja o Ribera del Duero wine.

Xtra Time Sports Bar: 24 hours. Because fans don´t have time limits. Nor do they have a limit for the passion they feel for their team…nor for their drinks. Don´t miss a thing. Stay till the final round. Xtra Time Sports Bar will always be open, with cold beer and appetizing snacks ready to be served.
Resort accommodations

Junior Suite: Completely new and stylishly decorated, this exclusive suite is designed to provide the ultimate in comfort and relaxation. King size bed, or 2 queen-size beds with memory foam mattresses, pillow menu and black-out curtains. Relax on the furnished terrace and enjoy the Costa Mujeres sun in complete privacy, have a luxurious bath in the hydro-massage bath and indulge yourself in tailor-made luxury with exclusive services such as butler service and 24-hour room service.

Junior Suite Swim Up: Enjoy the luxury of walking barefoot from your suite to the Swim-Up pool, accessed directly from your guest room. Revitalize yourself in the hydro-massage pool, enjoy state-of-the-art technology with your 50" flat-screen TV and enhance your stay with music via the iPod dock. Savor Costa Mujeres with a wine at the ideal temperature, thanks to your wine climatiser, or have a delicious premium selection coffee with the Nespresso machine included in your suite. Live a unique experience.

Loft Suite: Experience a treat for the senses on your suite's amazing terrace, and have a relaxing hydro-massage bath while you contemplate the beauty of Costa Mujeres. This spacious accommodation, with a separate lounge, thoughtfully selected furniture, modern technology and luxury services guarantees you a unique and exclusive stay.

Ambassador Suite: Spacious. Modern accommodation with a separate lounge and a second toilet for additional privacy during your stay. You will be delighted by the elegant, sophisticated décor, and you will love pampering yourself in the hydro-massage bath, having a delicious premium selection coffee or simply gazing at the view from your exclusive terrace with hammocks.

Ambassador Suite Swim Up: Enjoy the luxury of direct access to the Swim Up pool from the hotel's most exclusive suite. A separate lounge and a second toilet to guarantee privacy, modern technology to enhance your stay, including video-games and a console, a interactive TV, wine climatiser and exclusive services such as 24-hour room service and Turn-Down Service to ensure a first-class luxury experience.
resort activities

Catamaran
Direct access to a beach
Non-Motorized Water Sports

Spa†
Tennis
Tours and excursions†

† Fees may apply
Wedding packages

Contact us to learn more about our wedding packages.
Please note:
RomanceJourneys.com makes every effort to keep the travel and resort information up to date on this website. However, resorts, wedding packages and laws do change. Because of that, we cannot guarantee that all information on particular resorts or destinations are completely accurate at the time of viewing. Before making wedding and/or travel decisions to a particular destination, it is highly recommended you speak with Shari (972-805-1773) or email Shari (shari@romancejourneys.com) before you book your travel.