Celebrating March with a Great Getaway
The month of March brings so many things worth celebrating – spring arrives, everyone is finished recovering from the holiday season, the cold weather is winding down, St. Patrick's Day celebrations are being planned and students get a little time off from school. What better time to plan a little getaway?
In many warmer areas the cost to travel in March can be higher due to the Spring Break holiday. While many families decide to take vacations at this time and tend to gravitate towards these warmer places there is plenty of opportunity for couples to take some time to get away as well.
If you don't mind a chillier locale, you may find that somewhere to cuddle up fireside will save you a little money. Either way, whether you're looking to take an extended tropical vacation, for somewhere to celebrate St. Patrick's Day, or for some great staycation itineraries there are plenty of options out there. Your travel professional can help you plan the perfect March getaway but a few examples before making that call will help you gain a better idea as to exactly what kind of trip you want to take.
Spring Break Travel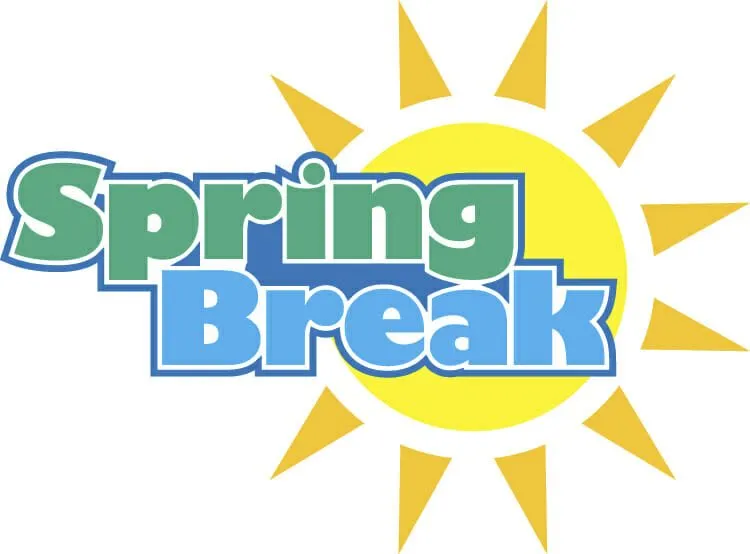 One thing that you can be absolutely sure of is that warm destinations like Florida, Virginia, California, Texas, Louisiana, the Bahamas, and the Caribbean are not only going to be pricier but they will be packed with tourists too. If you're one of those travelers that doesn't care, then by all means look into all of those places because with all the people comes a lot of events and activities. You can take advantage of those promotions and events put on for spring breakers if you travel at the right time.
The alternative is to take advantage of everyone going south to snag up a good deal in a colder destination. Not everybody can see the positive side of visiting somewhere like New York, Colorado, or Chicago during the last remnants of the winter days – that being less of a crowd and value pricing . If you have always wanted to visit any of those places but have been holding off due to high cost , this is your opportunity.
If you do decide to do some spring break traveling talk to your travel professional to find out where the most happening places are, where you can find the best deals, and when would be a good time to book.
Celebrating St. Patty's Day
You don't have to be Irish to love celebrating St. Patrick's Day. If the fun-loving holiday is one of your favorites, why not go all out and celebrate with a little St. Patty's Day getaway this year?? There are a number of cities that throw big celebrations, either because of a significant Irish population or simply because they love the holiday too. Here are five of those top
St. Patrick's Day destinations:
Kansas City, MO – The St. Patty's Day celebration is the biggest party of the year in the city, with a parade that has taken place since 1873 and plenty of bars at which to enjoy an Irish beverage.
Pittsburg, PA – The celebration in Pittsburgh is really hyped up on Facebook and there are over 20,000 participants in the parade, which was established in 1869.
Buffalo, NY – In Buffalo you will find not one but two St' Patrick's day parades, which began as far back as 1811, along with a citywide celebration.
Davenport, IA – Davenport is the only city that boasts a multi-state celebration, which includes both Illinois and Iowa, and gets the most hype on Facebook for the event.
Boston, MA – With the longest running parade out of the five cities listed, dating as far back as 1737, and one of the largest Irish populations, it's no wonder one of the biggest and best St. Patty's Day celebrations take place in Boston.
Savannah, GA – If you're looking for the ultimate St. Patrick's Day party, then head over to River Street and City Market, the two main hubs for all the Patrick's Day shenanigans. Not only will there be live entertainment and activities to partake in, but there will also be interactive artists, photo booths and food and beverage areas.
Each of these cities offers a unique St. Patrick's Day celebration with all sorts of festivities taking place. Ask your travel professional to book your vacation to celebrate before it's too late.
March is essentially the beginning of the years' travel season and there are all sorts of experiences just waiting to be enjoyed. Whether getting out of town for spring break, or celebrating the Irish holiday your travel professional can help you put together a memorable holiday.
Call us today 972-805-1773 or email shari@romancejourneys.com